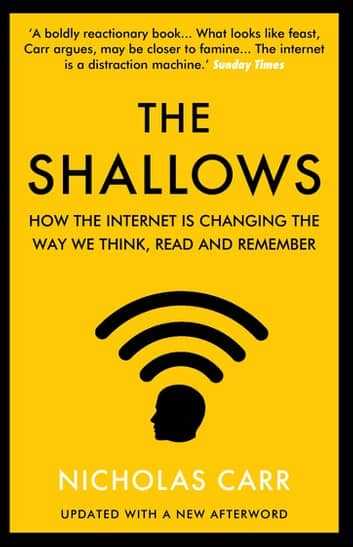 Published 2011 and republished in 2020. Not alarmist and sensationalised like Netflix's 'The Social Dilemma', but an informative review of human neuroplasticity and the effect of media consumption on our cognitive abilities. Obviously the focus is the Internet and the changes for good and ill that 20 years of Internet usage has made to our mind's ability to focus, multitask, absorb and synthesise information. Essential reading for digital professionals and consumers (i.e. nearly everyone).
Takeaways
Online news and social media reduce your ability to focus and absorb information vs. printed word.
They do increase your ability to multitask, but the net effect on your ability to learn and reason is probably negative.